About US
—CX WIRE COMPANY LIMITED—
CX Wire company limited. is located on the 5th floor, Building A, No. 11, Tangzai industry, Huaide Aigang, Humen Town, Dongguan City, Guangdong Province, China. The company is specialized in producing various series of power cable products, such as AC power plug cords, DC power cables, custom wire harnesses, and so on. Excellent product quality, good service, and excellent reputation. All products of the company have passed the CCC, VDE, UL, KC, SAA, and PSE certifications, and comply with RoHS and REACH standards.
Now we have two production lines, one is for raw cables, like H03VV-F, H03VVH2-F, H05VV-F, H05VVH2-F, VFF, VCTF, VCTFK, SPT, 1, 2, 3, NISPT-1, 2, SVT, SJT, SJTW, STW, etc. wire gauge from 0.5~4mm². The second line is for the power cable with plugs. Employees are 100 around, and 5 cable engineers are more than 10 years of experience. the products are mainly exported to America, Australia, Europe, the UK, Japan, South Korea, South Africa, etc. annual turnover is more than 10 million dollars.
We will adhere to the quality policy of "quality first, customer respect, and sustainable management", so as to ensure that the company's product quality and standards reach a more perfect state. Thanks to your support and love, our company could flourish, we will continue to improve the management level of the enterprise and develop new products, and promote the perfect quality and service.
Company Growth History
—CX WIRE COMPANY LIMITED—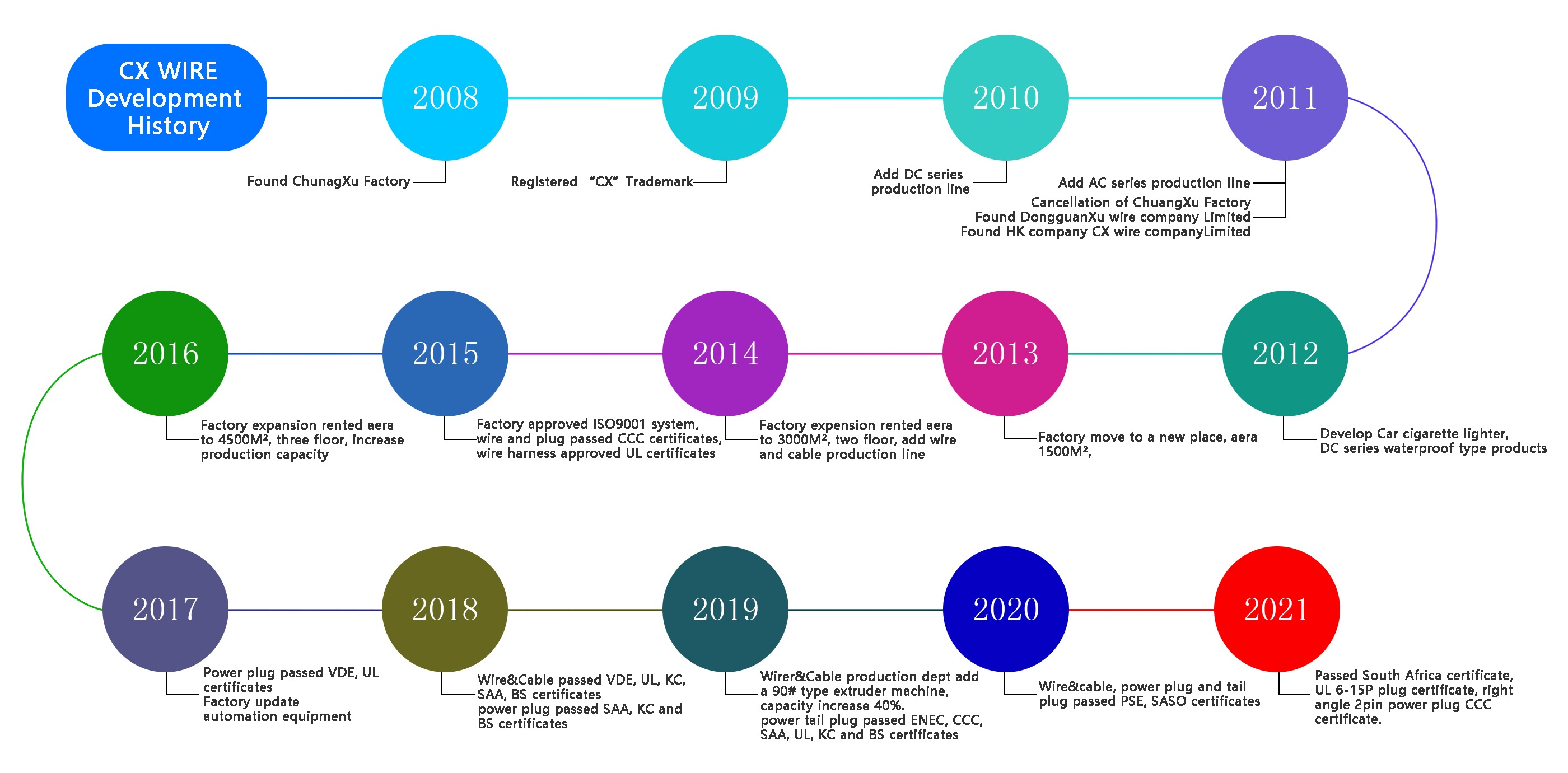 Company Business Growth
—CX WIRE COMPANY LIMITED—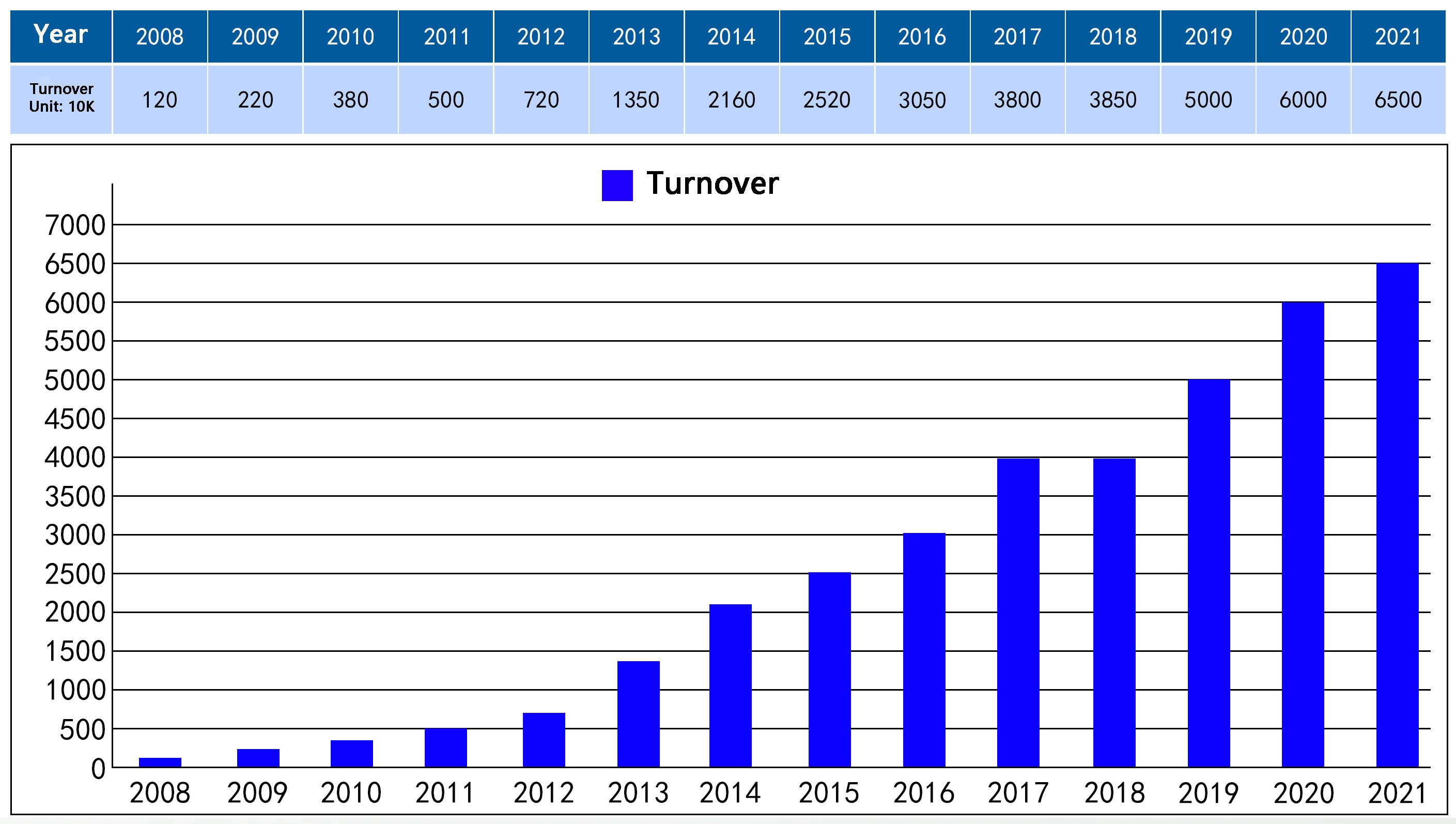 What Certificates Do We Have?
—CX WIRE COMPANY LIMITED—